Our founder, Matt Figliola, started engineering audio and electronics solutions even before he started working on cars. Matt has always loved music. At around 8 years old, he modified his Panasonic flip clock radio to amplify it with an additional speaker. In his teens, he worked on his friend John's Pontiac Sunbird, installing new speakers, then continuing to tailor it for the best sound and peak performance. Matt was intrigued by the role of the car itself as an integrated apparatus of parts working together. And what thrilled him, both then and to this day, was the joy of making things.
From this point of entry, Matt further developed his expertise and founded Ai Design as a small garage specializing in electronics, audio/video systems, and security. Over time, he expanded operations to include all facets of aftermarket automotive personalization.
After 5+ years of running Ai Design from a storefront shop on Route 22, Matt relocated the studio to a larger dedicated space, still our current location. In this photo, Matt is contemplating this new blank canvas on Day 1.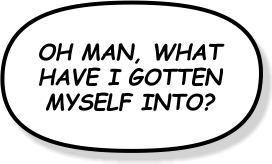 "To be humbly and completely honest, I've never been entirely comfortable describing my business or what I do - there's never been a concise, neat description that fully captures it, and I deflect at times to jokingly refer to it simply as 'my lemonade stand.' However, what I do know, what I can say without hesitation, is that at Ai Design, our team and I are all artists. We create new and unique things, every day. We are artisans with mastery of our craft, but we're also innovators who aren't afraid to explore a different approach to find a better way to make something work. We use our creativity, our knowledge, our experience, our studio and our tools, to create fresh and important solutions, which all telegraph our style, quality and ethic."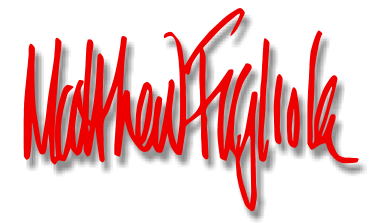 With a deep reverence for craftsmanship, Matt maintains mastery in woodworking, welding, upholstery, and general fabrication, embracing a hands-on approach and a collaborative design process with his clients, to ensure that every concept is thoroughly explored and meticulously achieved. Matt is driven by a constant quest for efficiency and logic in the details. This has a profound impact on how the Ai Design studio functions and its high standard of productivity.
Matt is an innovator, always with an eye towards new technologies. Quick to recognize the potential of CAD-modeling, 3D-printing and CNC-machining to facilitate the design and production of one-off specialized parts, Matt introduced these tools to the Ai Design toolbox. He has his finger on the pulse of the auto industry's rapidly advancing electronics, computing, and in-car connectivity systems, allowing Ai Design to meet the needs of clients who seek seamlessly-integrated leading-edge tech in the latest models of smart and interactive vehicles.
Above all else, Matt still loves the creative process of making things. It's his #1 motivation. A recent endeavor we call E45 was a massive project involving a complete overhaul of two Cadillac Escalades. With countless parts, extensive planning, and months of choreography and execution, this was truly an opus of epic scope. A video spotlight of this project, and other Ai Design projects, can be viewed here.
With over 27 years in business, with projects ranging from full custom builds and historical restorations to smaller services like our pioneering Radar View installations of radar detection and Lidar-jamming systems, Matt continues to bring his eye for detail, his problem-solving skills, and his creative vision to vehicle customization, marrying form, function, technology and craft, to design unique and elegant solutions for his clients.