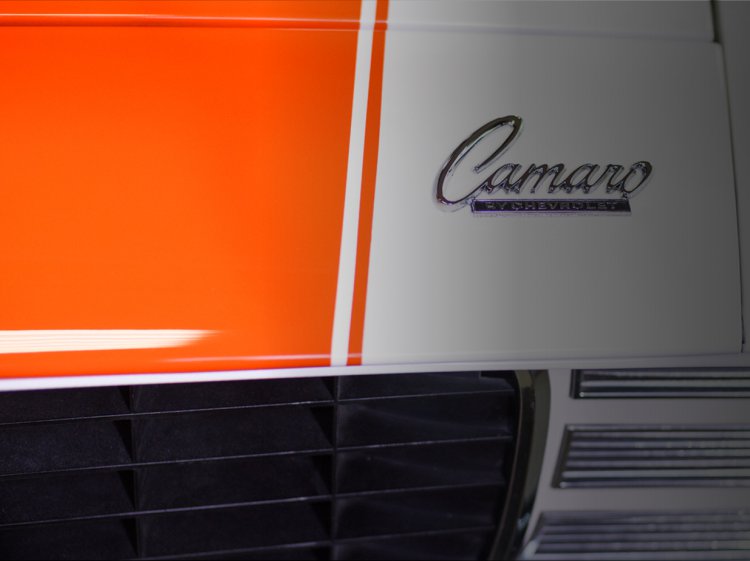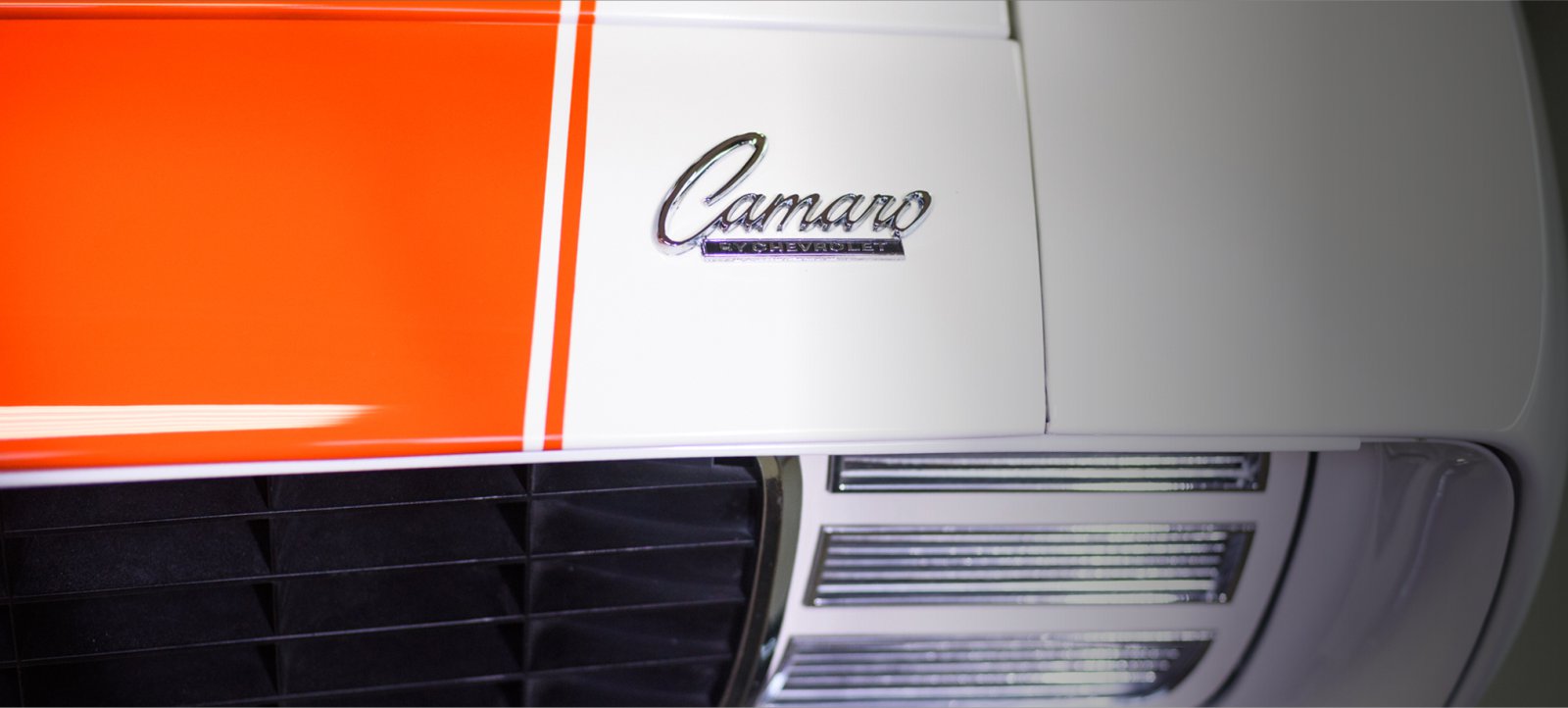 This 1969 Chevrolet Camaro Pace Car marries performance and style for the look of a showcar with the performance of a supercar.

This project started with the client simply wanting a new engine and drivetrain. But the scope gradually expanded to include a flat firewall; hidden hoses and wiring; new seats and a full custom interior including a custom dashboard; a new chassis, suspension and brakes; a high-end audio system; and a complete exterior refinishing. This car was built to be more than a show car – it was built to be driven. The owner is a racer with a collection of performance cars he likes to seriously exercise. This Camaro is now one of his favorites.
The first big step of this project involved extensive restomod work, while maintaining the look of a '69 pace car.
As we continued to design the interior, we further developed the backseat and subwoofer housing, seating, seatbelts, and doors.
Next we designed the custom dashboard, center console, and further modifications and refinements to the trunk.
Another video about this Camaro project, produced by The Drive, and an article in Super Chevy magazine, can be viewed via our Press & Testimonials page.