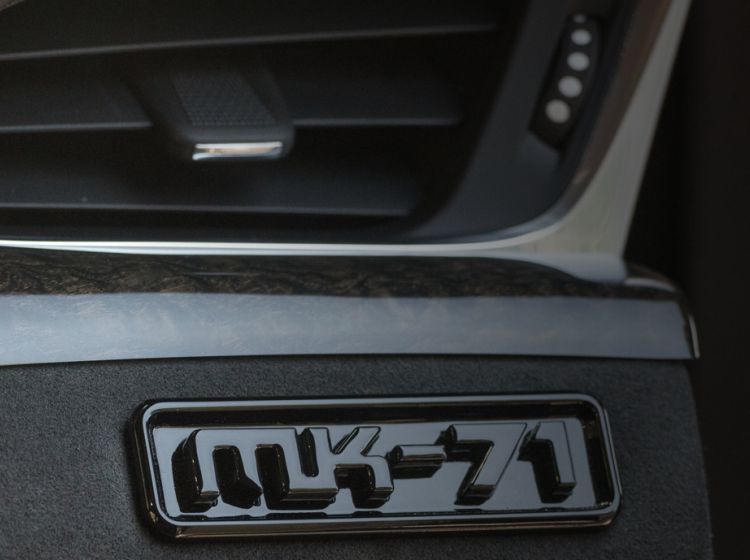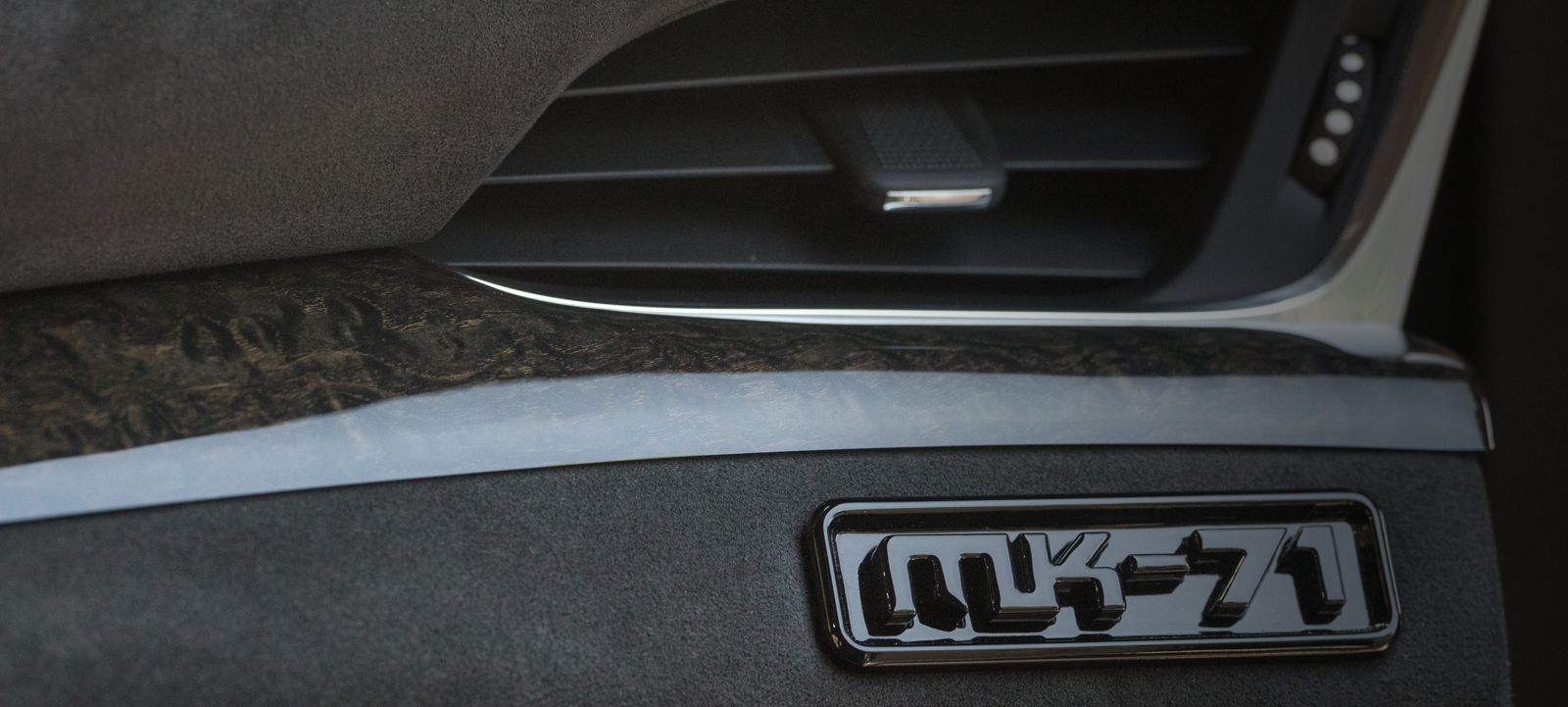 MK-71 is an extensively customized Cadillac Escalade ESV, designed to handle anything on the open road, or off-road.

This project started with our client requesting three main areas of customized work on his Escalade – a bed liner black-out finish to transform the look of the exterior, a tremendous audio system incorporating some of our technology from our E45 project, and several power and performance upgrades. As we worked on MK-71, our client's ideas for it grew, and the project grew with it. An emergency response system was added, plus significant auxiliary lighting both inside and out, and some pretty wild military-grade and military-inspired additions to the vehicle's equipment and controls.
The first batch of images below show the exterior bed liner finish and additional exterior and interior auxiliary lighting, as well as an emergency response system we installed for the client. More photos follow, showing the incredible audio system and electrical networks within MK-71, not to mention some extreme military gear.
The next major element to MK-71 was a killer audio system, built with E45 DNA. We also installed a vintage emergency band scanner, a cellular booster, and we engineered a comprehensive LAN/ WAN network for MK-71's various audio and video components and their feeds.
Before we go any further, we'll address the elephant in the room – the crazy situation on the roof! These next photos describe in greater detail the military-grade FLIR thermal imaging camera, its corresponding components outside and inside the vehicle, as well as various other controls in the cockpit, and how these were all integrated within MK-71.
This last series of photos shows more of our extensive custom fabrication work within MK-71's interior, and some power/performance upgrades we installed.