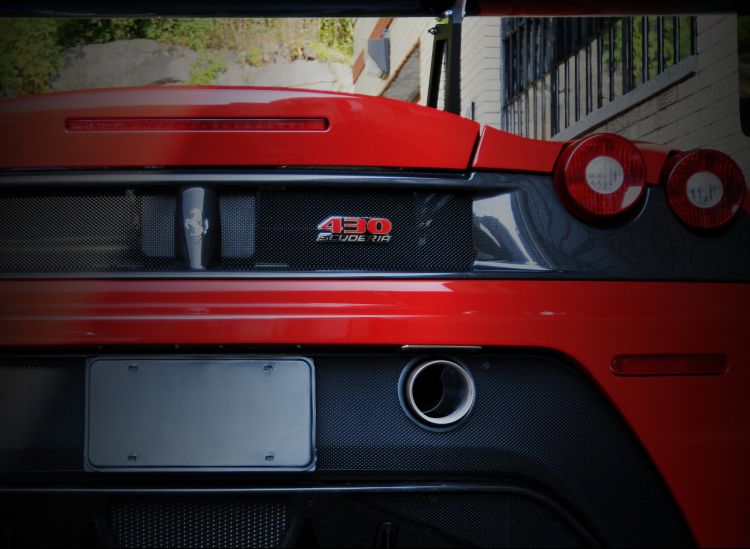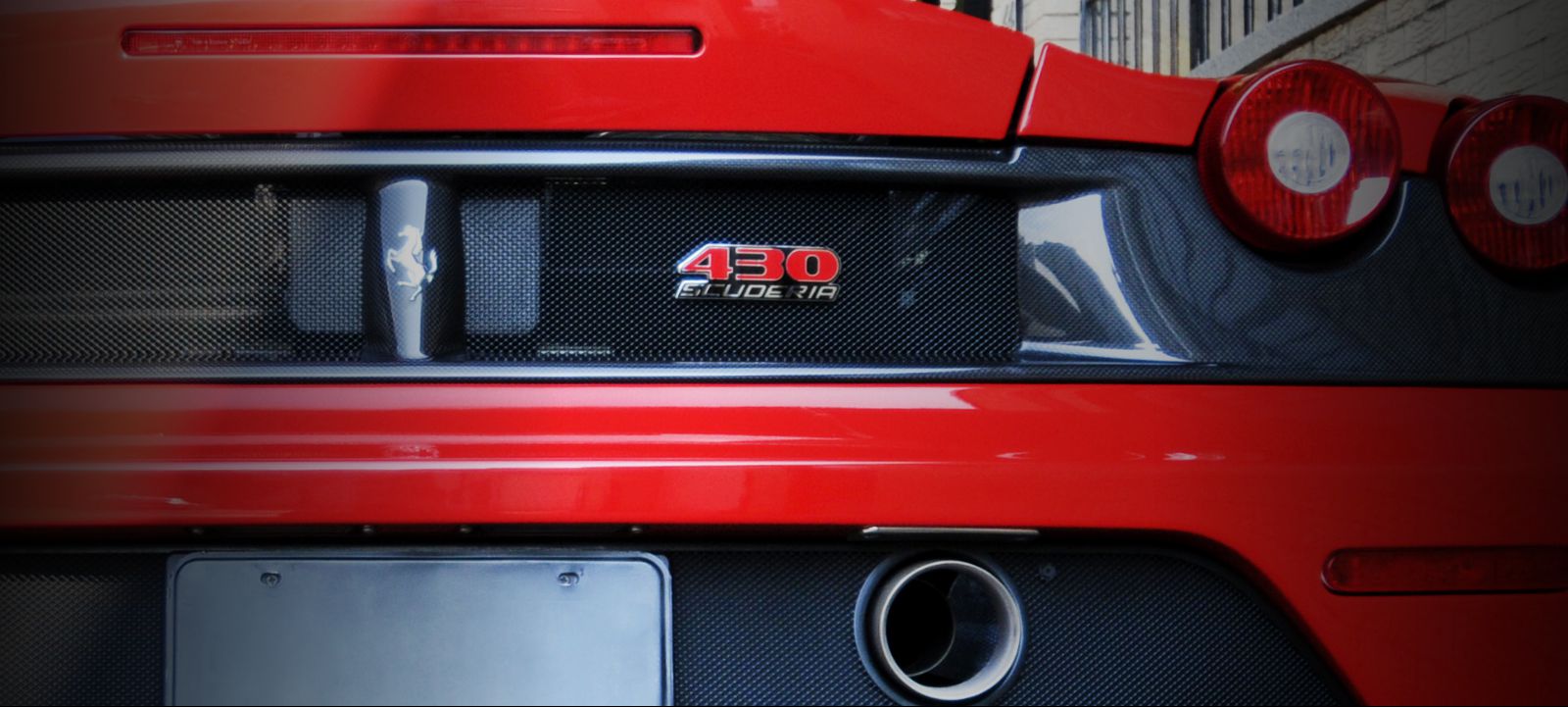 For this 2008 Ferrari F430 Scuderia, we combined the utmost safety with nuanced design sensibility for a track-ready race car.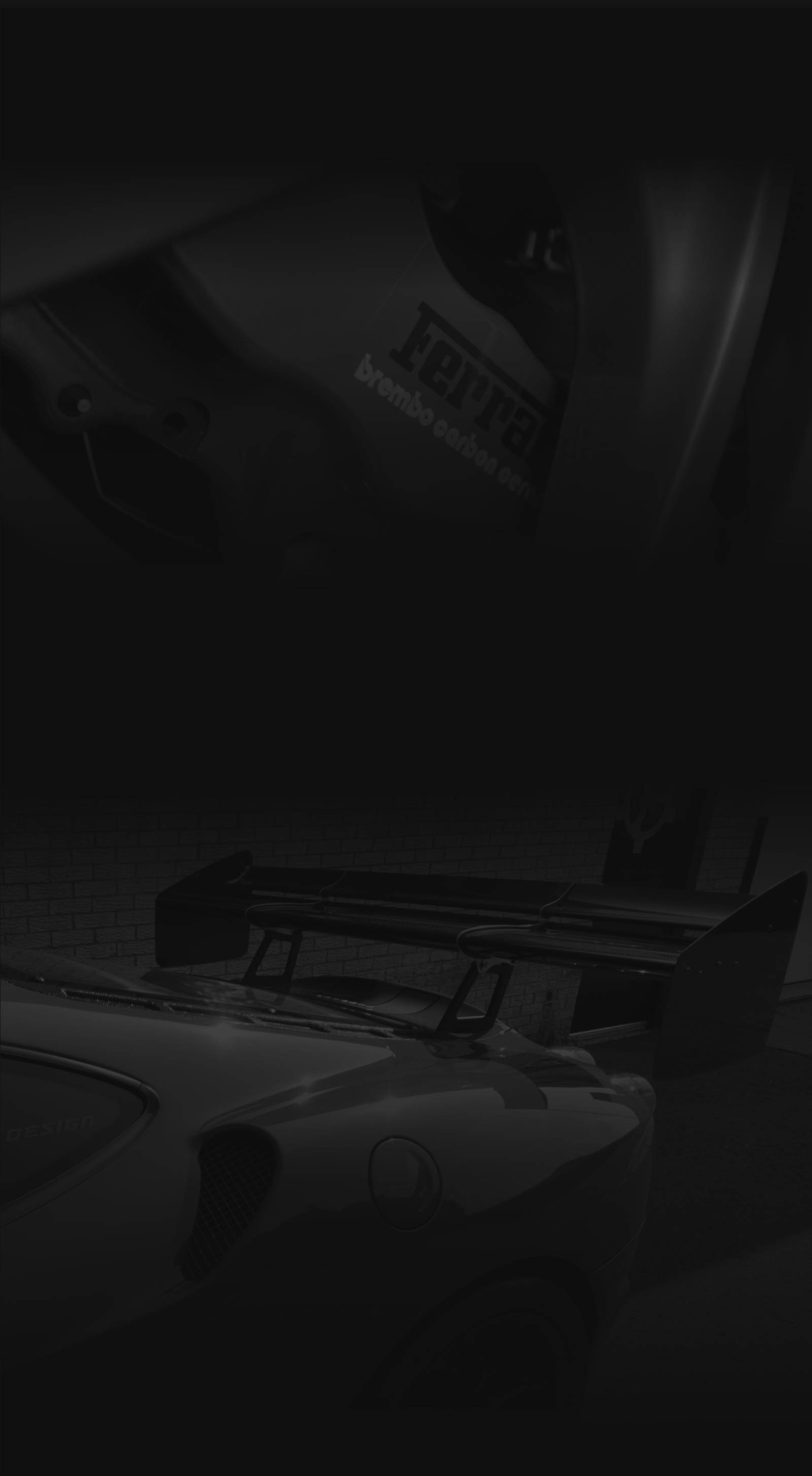 Job One
Job one on this 2008 Ferrari F430 Scuderia Track Car was the roll cage and the track accessories associated with it. Since there was no cage kit available for purchase, we had to build a proper one from scratch.
The client's home base track was, and still is, Monticello Motor Club in NY. He had driven this Scud on the track previously before committing to a pure track life for it. He specified a full cage but with extra reinforcements for side impact, which he was concerned about and wanted to address after having been in a few close-calls on the track.
We worked closely with the client to confirm the optimum seating position, helmet/head location in space and any other spatial concerns the roll cage needed to accommodate. Detailed measurements were made and subsequently mocked-up bar placements were hung precisely with carefully measured pegs and string, on tubing-center, to ensure accuracy and guide the fabrication. 
Job Two
A Ferrari Challenge styled front bumper was added to the bodywork of the Scud. We wanted to make her look a little angry, while getting some aero and improved cooling nostrils. We also had to devise our own means of mounting it as no provisions were given!